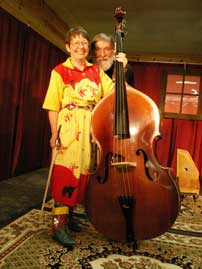 If you're ready to order any of our products, please fill out and print our convenient Order Form. If you have no questions, just mail your printed order form and your payment to:
Basement Music
12228 Hollowell Church Road
Greencastle, PA 17225
Important: Please make your payment payable to Neal Walters.

Contact us if you have questions about postage on larger orders, about orders of multiple copies of the same item, if you'd like to join our mailing list, or if you have any other questions. We'll get back to you with the necessary information as soon as we can.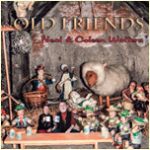 Old Friends
15 tunes performed on autoharp, mountain dulcimer, banjo, guitar, bass and concertina with Neal and Coleen's duet singing. These are our favorites and span our musical experience dating back as far as the mid-1960's. Titles include: "Old Friends", "Kodak 1955", "The Dry Waltz", "Tumbalalaika", "Stuff That Works", "Maggie", "Love and Happiness", "I Still Can't Say Goodbye", "Little Bird", "Weary River", "Her Bright Smile", "Blue River Waltz", "Only a Song", "Carolina Pines", and "Crossing the Bar." Available for Digital Download on Amazon or order directly from Neal & Coleen ($15.00).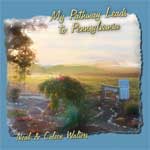 My Pathway Leads to Pennsylvania
19 tunes performed on autoharp, mountain dulcimer, and banjo with Neal and Coleen's duet singing. These are all songs that they perform in their travels and the arrangements are designed to echo the way they would sound if they were in your living room! Titles include: "Carter's Blues", "Georgia Buck", "Golden Years", "Gulf Coast Highway", "Sundown", "Late in the Day", "Curtains of Night", "Meaning of Home", "Shoe Heels Crackin' on the Floor", "My Pathway Leads to Pennsylvania", "The Whole World Round", "Too Old to Die Young", "Pack Up Your Sorrows", "Saving Me a Place", "The Metro Song", "Come By the Hills", "Golden River", and "Family Reunion." Available for Digital Download on Amazon or order directly from Neal & Coleen ($15.00).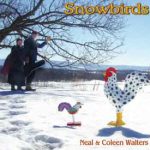 Snowbirds
features Neal & Coleen playing and singing the kind of material they would likely play in your living room at a house concert or at one of the many dulcimer or autoharp gatherings they've managed to attend as they hone their "snowbirding" skills in retirement.  The 20 tunes include Elk River Blues/Pear Tree, Back Roads, Police Dog Blues, Jack's Waltz, I Remember Loving You, Could I Have this Dance?, Sitting on Top of the World, Aloha Oe, No Telling, Doof's Moan, Tennessee Blues, Snowbird, Mountain Ivory, Just a Little While to Stay Here, Kathy's Ann Arbor Waltz, She Lived Down by the Firehouse, Cornflower Blues, Sister Kate, In My Life, and Homesick for Heaven.  Don't let the cover fool you, this is HOT stuff! Available for Digital Download on Amazon or order directly from Neal & Coleen ($15.00).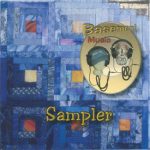 Basement Sampler
Artists featured include: Pop's Orchestra, Patsy Stoneman, Doofus, The Stewarts, Ivan Stiles, The Langley's, Dick Ward, Ginny Mannina, Katseye, Adam Miller, Mill Run Dulcimer Band, Mike Fenton & June Maugery, The New Southern Cowtippers, Sam Stone, Eileen Kozloff, Deb Justice & Rachel Sprinkle, Karla Armstrong, and Neal & Coleen Walters. $10.00
Although involved in the recording business in one way or another for almost 30 years, it is only over the past sixteen years that we have actively sought to record other musicians. One of the reasons we made the "great remove" to rural Greencastle, PA was to create a space that would be comfortable, inviting and supportive in the making of self-produced CDs. We are extremely grateful to the many musicians who have entrusted their projects to us and who have given us many hours of pleasure in return. This Basement Music Sampler is a selection of one tune from the major projects we've recorded since moving to Greencastle. For some we have been responsible for all aspects of the product – recording, editing, mixing, mastering, graphics, serving as back-up musicians and even producers. For others, our roles were limited to engineering and playing backup as noted in the song descriptions. If you enjoy one or more of these cuts, be sure to contact the artist and order their CD. Tell them that we sent you!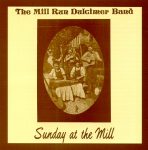 Sunday at the Mill
Western Country, Will the Circle Be Unbroken, John Brown's Dream, George Collins, Uncloudy Day, Lorena, Pretty Little Dog, Darcy Farrow, Jesu Joy of Man's Desiring, Turn Your Radio On, Ragtime Annie, When the Fiddler Has Played His Last Tune For The Night.  $15.00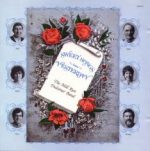 Sweet Songs from Yesterday
Sing Me A Song, You Ain't Talkin' to Me, Going To Scotland/Mark's Tune, Time Has Made A Change, Grandma Char's/Reunion, Piney River Girl, Sweet Song From Yesterday, Whiskey Before Breakfast, Roses And Memories, Gentle Maiden, Cold Rain And Snow, Deep Settled Peace, A Place In The Choir. 
Homespun Christmas
Christmas Time's A-Comin', Lo, How A Rose E'er Blooming, Snowflake, The Cherry Tree Carol, Music Box Dancer, What Child Is This?, Joy To The World, I Saw Three Ships, Bring A Torch Jeanette Isabella, Lord Of The Dance, Carol of The Birds, Breakin' Up Christmas, Beautiful Star Of Bethehem.  $15.00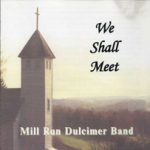 We Shall Meet
Will There Be Any Stars?, Deep Settled Peace, Balm in Gilead, Fifty Miles of Elbow Room, Turn Your Radio On, Lord of the Dance, A Place in the Choir, If I Could Hear My Mother Pray, Long Time Travelin', The Unclouded Day, Across the Bridge, I'll Fly Away, Resignation, Will the Circle Be Unbroken, Down to the Valley to Pray, In the Garden, Lonely Tombs, Prettiest Flowers, Sing Me a Song, Give Me Just a Little More Time, Will There Be Chickens in Paradise?, We Shall meet. $15.00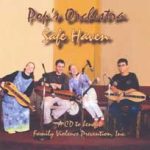 Pop's Orchestra
Pops Orchestra is Aaron O'Rourke on mountain dulcimer and guitar; Eli Valencia on mountain dulcimer and guitar; Erin Rogers on mountain dulcimer; and Amber Rogers on fiddle and banjo. Several guests including Don Pedi, Ezra Valencia, Dee Ann Gillespie, Doug Rogers, Coleen Walters, and Neal Walters helped out as well. Safe Haven was recorded in Batesville, AR at a gathering of Modern Mountain Dulcimer owners celebrating the completion of luthier David McKinney's 1,000th instrument and his 10th year in business. As the orchestra desires, a significant portion of the proceeds from sales of the album will benefit the Batesville Family Violence Prevention Center's Safe Haven program. $10.00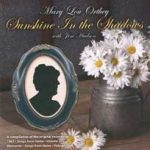 Mary Lou Orthey – Sunshine in the Shadows
Mary Lou Orthey was a significant figure in the autoharp revival of the past 40 years. She helped to start the Mountain Laurel Autoharp Gathering and to found the Autoharp Hall of Fame. She was an encouraging influence on a great many of today's best players. A scholarship fund has been created to honor her memory and the many contributions she made to the autoharp community. The purpose of the fund is to promote the development and growth of the autoharp by providing financial assistance to people who would otherwise be unable to afford to come to the Gathering. This is focused on, but not limited to, young people who do not have independent means and other deserving candidates.
Sunshine in the Shadows is a compilation of two cassette recordings that Mary Lou did during her lifetime: 1863 • Songs from Home – Vol. One and Memories • Songs from Home – Vol. Two. There are 24 cuts of her playing to include: Nelly Bly Medley, Flow Gently Sweet Afton Medley, Long Long Ago Medley, Battle Cry of Freedom Medley, Buelah Land Medley, French Traditional Medley, Massa's in the Cold Cold Ground Medley, Victory Rag, Wait Till the Sun Shines Nellie, Let Me Call You Sweetheart, Kemo Kimo/Buttercup, Whispering Hope, The Band Played On/Daring Young Man on the Flying Trapeze, Believe Me If All Those Endearing Young Charms, My Grandfather's Clock, My Wild Irish Rose, Smiles, Till We Meet Again, Listen to the Mockingbird/You Are My Sunshine/Home Sweet Home, Rose of Tralee, I Love to Tell the Story, All Through the Night, Red Wing, and Memories $17.50 (make check out to MLAG, Inc. with a memo note indicating that the money is intended for the Mary Lou Orthey Memorial Scholarship Fund).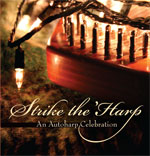 Strike the Harp – An Autoharp Celebration
In 1992, a band of technologically competent autoharp enthusiasts established an internet-based discussion group that they whimsically dubbed "The Cyberpluckers." As the internet became more universally accessible, the group thrived, drawing autoharpers from ages 18 to 90 and sparking discussion on everything from finger picks and technique to festivals and performance anxiety. In 2009, The Cyberpluckers produced a double CD compilation of 47 different artists and bands, all acoustic but each with a unique style from classical to rock 'n roll. And every track includes autoharp. Neal & Coleen do "Blue Christmas" as their contribution. $20.00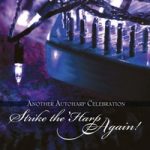 Strike the Harp Again – Another Autoharp Celebration
The 2nd volume of Christmas favorites from the Cyberpluckers internet group. Here's your anodyne to the sameness of the annual "Jingle Bells" playlist! Join the Cyberpluckers and their friends in their cozy song circle as they share their favorite uncommon and original seasonal song arrangements plus a few familiar ones. Neal & Coleen do "Applachian Carol #1" and "Still, Still, Still" as their contributions. $20.00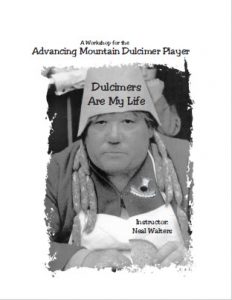 Practical Music Theory – Book
Adapted from a successful workshop, Neal has put together this practical tool for the advancing mountain dulcimer player. This booklet covers the chromatic and diatonic scales, key signatures, modes, chords, tunings, transposing, and much more. If you've reached a plateau in your playing and are wondering just how to get to the next level, a dose of practical theory is going to be just what the doctor ordered. There are also a few banjo jokes as well! It's now out of print but a PDF can be made available for $8.00